With our Currency Charts tool you can review market history and analyse rate trends for any two currencies you like.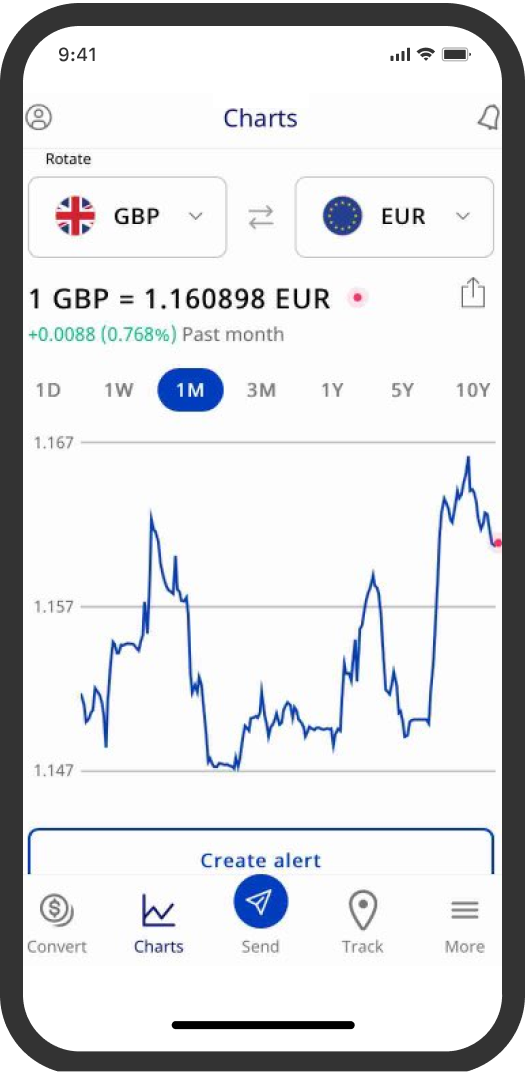 Check the status of your chosen currencies today and gain valuable insight into short and long-term market trends.
You can view data for the last 12 hours, previous day, week, month or year. Want even deeper knowledge? View your currency pairing's performance over two, five and 10-year periods.
Currency Charts are available in the app or on our website.
It's quick and easy to set up your first chart.
Head to the Charts tab in the app or on the Xe website.
Select your two currencies.
Choose a time frame at the top of the graph to view that period.
Click to view and you're all set.
You can quickly edit your chart by selecting different currencies or changing your chosen time period.
If you're using the app, you'll also be given the chance to create a Rate Alert for your currency pairing. Simply tap the Create alert button.
Share your chart with your contacts by clicking the Share button on your device.