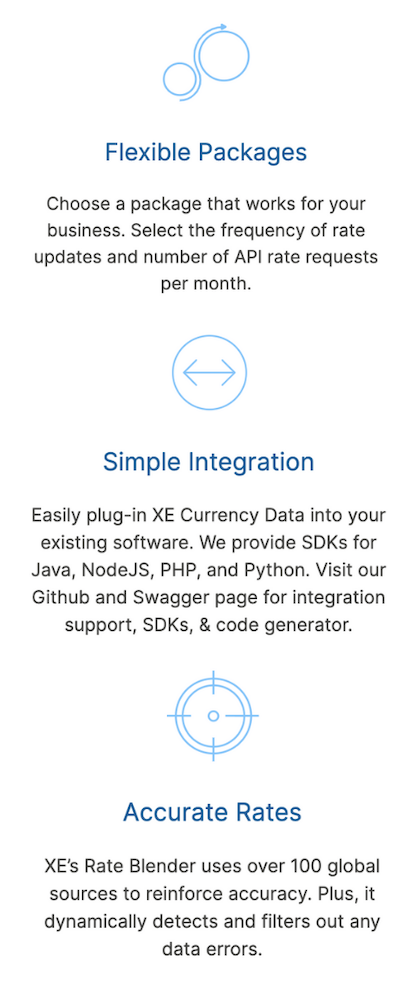 Exchange rates can be complicated. Markets are constantly moving, and when you have multiple currencies that you want to monitor, tracking can easily grow overwhelming.
Our Currency Data API service allows you to easily access competitive rates, track your transactions, and display multi-currency pricing - all integrated within your existing software.
You can use the Currency Data API to better manage any multi-currency needs of your business. For example, many corporations show prices in multiple currencies to sell more effectively to a global audience.
Some organisations integrate currency rates directly into their accounting systems to save time and manage their finances more accurately. These are just a few examples of the many ways our customers use the Xe Currency Data API.
We offer flexible packages so you can choose the setup that works for your business. Select the frequency of rate updates and number of API rate requests per month to tailor your solution.
We'll support you through the process and help you easily plug-in Xe Currency Data into your existing software. We provide SDKs for Java, NodeJS, PHP, and Python.