Just like sending one, receiving an international money transfer is quick and simple. Here's what you'll need to know about receiving a money transfer.
In this article, we'll cover:
You'll need a bank account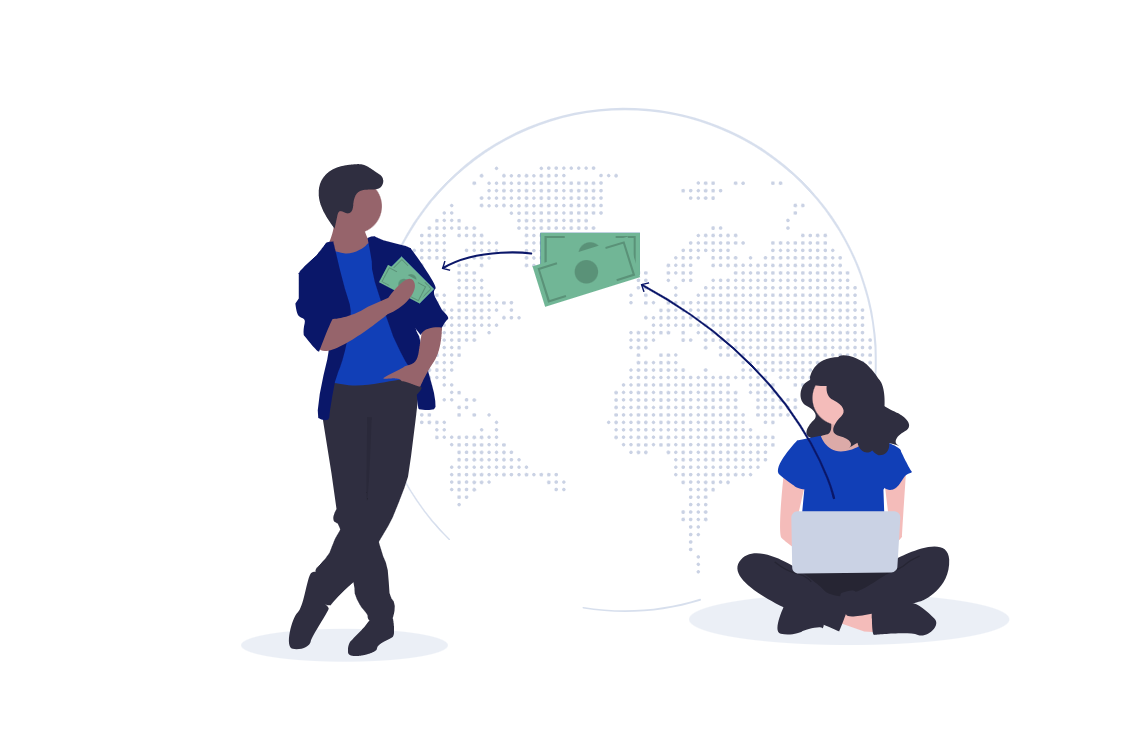 When you transfer money electronically, there's no physical money transport.
The 'transfer' is a secure exchange of information between two institutions (typically your bank and your recipient's bank) that lets them know how much to debit from the sender's account and whose account to credit (yours). Unlike wire transfers, which can be picked up in person, an online money transfer will go straight to your bank account.
If you don't have a bank account, you can easily open one online or on the phone in just a few minutes. Contact your preferred bank to arrange this.
Provide the necessary information
Since the transfer's going directly to your bank account, your friend will need to have your bank information to send the transfer.
Make sure that the sender knows:
The country you have your bank account in
Your name
Your address (your residential address, not the bank's address)
Your bank account number
Your BIC or SWIFT code
Your bank name
Wait for the transfer
Most transfers will arrive on the same day, but occasionally some recipient banks can take between 1-4 days to deposit the money in your account. Depending on the payment method and the delivery route, it could even reach you in just a few minutes.
When the sender makes a transfer, before they confirm it, they'll be given the expected payment date. This is an estimate of the earliest time the payment can be sent (not when it will arrive in your bank) and not a guarantee. App users are presented with a little bit more information about when money should be delivered too, not just sent out, so we recommend the person sending you the money uses the app to book their transfer.  
After confirming the transfer, they'll receive additional updates throughout the process and can track the status online. Unfortunately, we're unable to advise when the funds will be available to you. So, if you'd like to know when the money will arrive, ask the sender for the latest update.
Accept the transfer
The money will be automatically deposited into your account. No need to head out to your local bank's branch and wait in line; just wait for your bank to notify you that there's been a deposit in your account.
If you have any questions about the status of your transfer, contact the sender to see if they have any updates for you.