We've got teams across the globe who are ready to help you. We can help you more quickly and effectively if we know who you are. That's why we ask you to sign in on our Help Centre pages, like this one, which provide ways for you to get in touch.
Please sign in using the button at the bottom of this article and you'll be offered two options to contact us.
You can message us and we'll start working on your query while you carry on with your day, or you can view our phone numbers and speak to a member of the team if it's something urgent.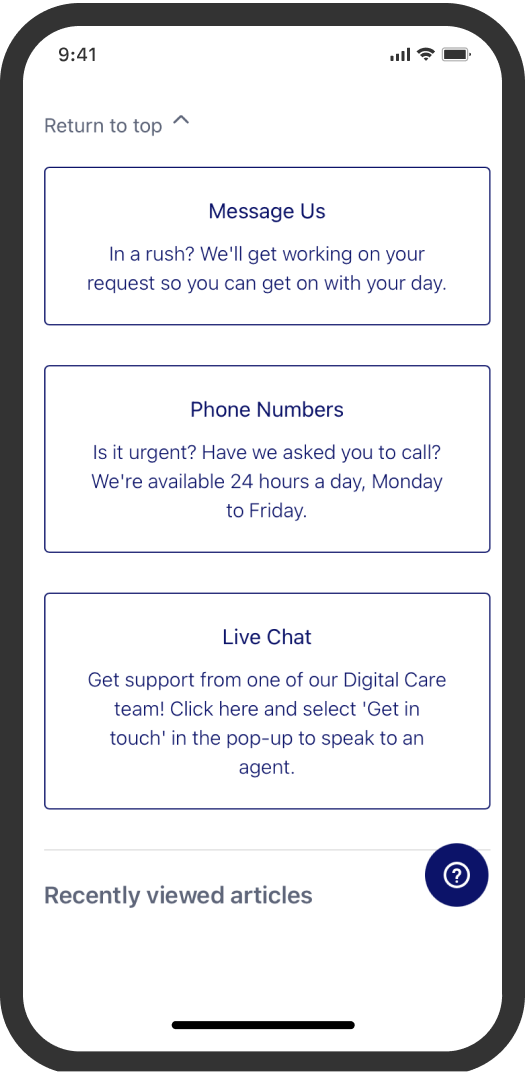 Note: Our Help Centre is packed with articles to answer the most common questions our customers have. Most of our customers find the help they need before even having to speak to one of our team – but we're on hand and standing by to assist when you can't find the answer you're looking for.
Having trouble logging in to view our contact options?
Need to get in touch but can't remember your password? Don't worry, you'll find instructions on how to reset that here. If you're having a different kind of login problem, please check out our troubleshooting guide here and we'll help get you signed in.
Haven't got an Xe account yet? No problem, click here if you need to create an account and you'll be up and running shortly.
Please take a look at the sections below for more details of the ways you can contact us, as well as some tips for helping speed things up.
Message us

One of the easiest ways to get help from us it to leave us a message using our online request form. We'll start solving your problem while you carry on with your day.

You'll just need to provide us with your email address, phone number, why you're contacting us and some information about the issue you've been having.

Please include us with as much detail as possible to help us answer your query as quickly as we can. You can add attachments if you've got screenshots or documents that are relevant to your request.

Sign in and get in touch using the buttons below this article to send us a message.
Call us

If we've asked you to call us, you'll find our contact information by selecting the phone numbers option at the bottom of articles with this feature.

To avoid wait times, and get you the help you need quickly, please search our Help Centre to find answers to frequently asked questions before trying to contact us. Most issues can be solved before even needing to speak to one of our team.
Post

| | |
| --- | --- |
| United States | Continental Exchange Solutions, Inc. doing business as Xe is registered in Kansas with a registered office at 7001 Village Drive, Suite 200, Buena Park, California 90621 (registered company number: 2492700). |
| Canada | HiFX Canada Inc, trading as Xe is registered in Canada with a registered office at 1200 - 80 Richmond Street West, Toronto, ON M5H 2A4, Canada (registered company number: 797930120RC0001). |
| United Kingdom | HiFX Europe Limited, trading as Xe is registered in England and Wales with registered office at Maxis 1, Western Road, Bracknell, Berkshire, RG12 1RT, United Kingdom (registered company number: 3517451). |
| Europe | XE Europe B.V. is registered in the Netherlands with a registered office at Rozengracht 12-1, 1016 NB Amsterdam, the Netherlands (registered company number: 72587873). |
| Australia & New Zealand | HiFX Limited, trading as Xe is registered in New Zealand with a registered office at Level 4, NZ Invest House, 32 Mahuhu Cresent, Auckland, 1010, New Zealand (registered company number: 1121503). |