When you register for an account in South Africa, you'll be directed to our South African sister company, Ria Sikhona Money Transfers.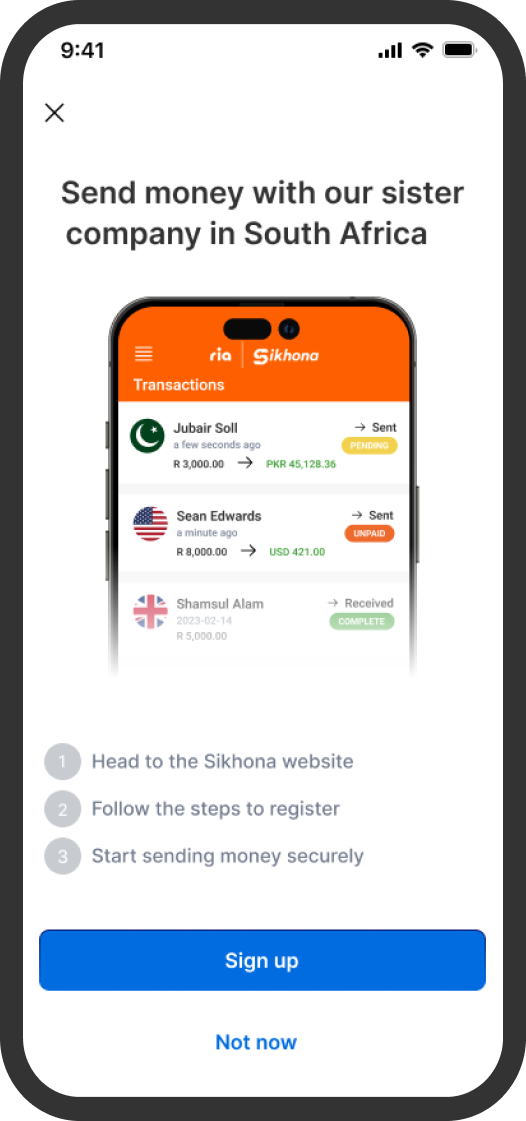 We'll point you to the registration page on the Ria Sikhona Money Transfers website from the Xe app or website - just click the Sign up link to get started.
Part of Euronet Worldwide, Ria Sikhona Money Transfers offer:
money transfers to 188 countries
great rates
fast transfer times
no third-party fees
You can still use the currency converter tool and schedule rate alerts on the Xe app.
Learn more about sending South African Rand.