We work with a network of global partners to send your money quickly and safely.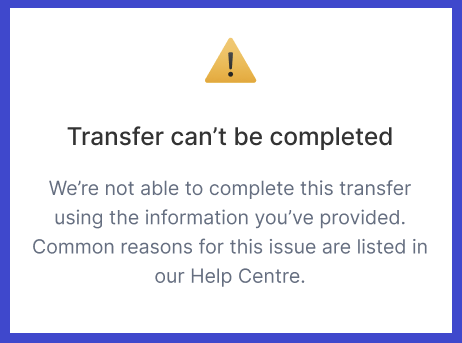 On rare occasions, your transfer cannot be completed because certain parts of it aren't supported by one of these partners.
When this happens, you'll see the message 'Transfer can't be completed'.
You might see this message because:
Our partners cannot send money to the receiving bank account you've chosen
You're paying a business and our partner is unable to facilitate transfers to businesses
The automated system rules have determined your transfer cannot be completed at this time
Please note: The factors which determine when transfers are unsupported is subject to change. Unfortunately, we are unable to support transfers that trigger this message.